The following is from a recent event to help the wounded vets, even with the early morning showers and most of the day if cloudy skys, I had fun signing up everyone, hearing what trucks / rigs they own.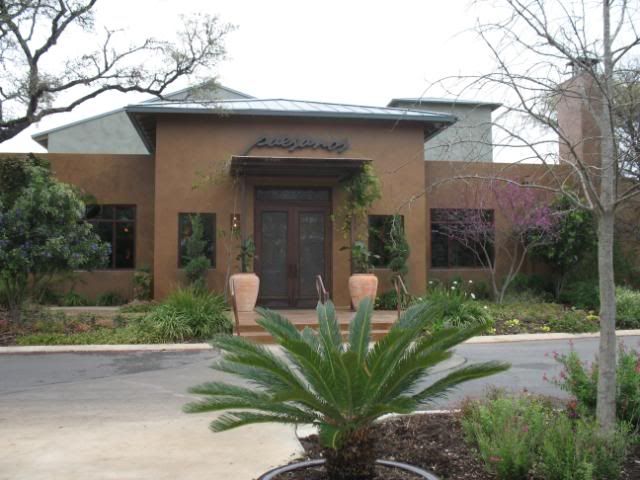 Thank you to Paesanos on 1604, for a great meal and donations to the cause.
I can't wait to bring Cindy here to eat...hey our anniversary is coming up next month. hummm.....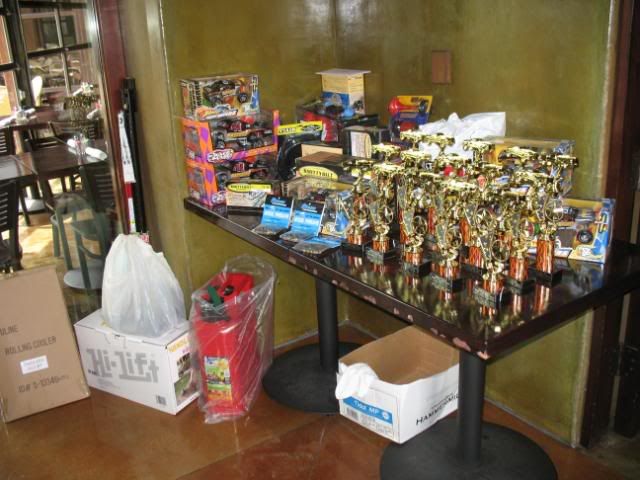 The Show trophies and all the door prizes!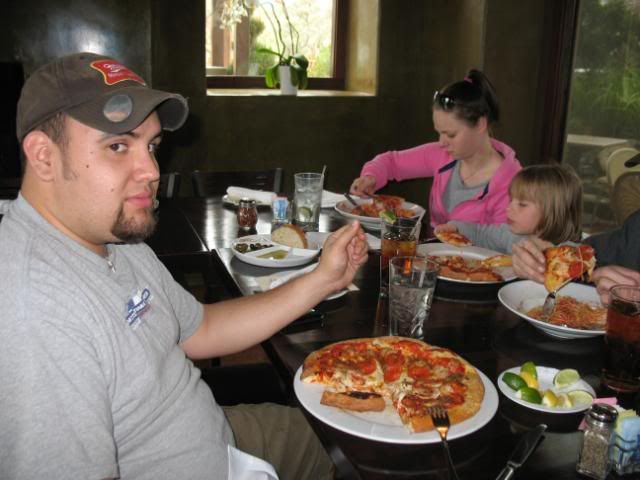 Adam's personal sized pizza - - yeah right!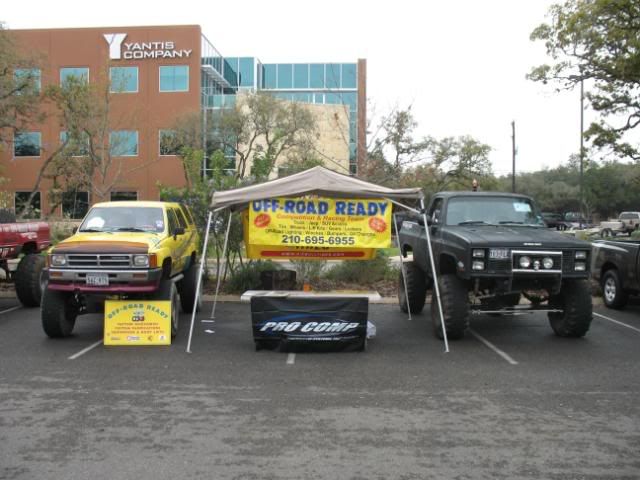 Off-Road Ready's tent and a couple of their killer rigs.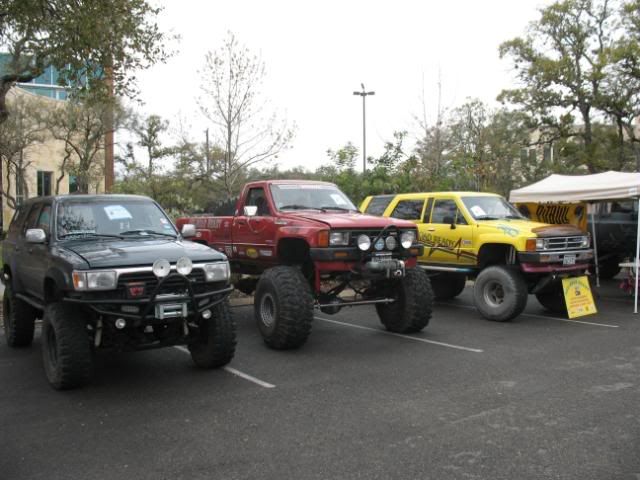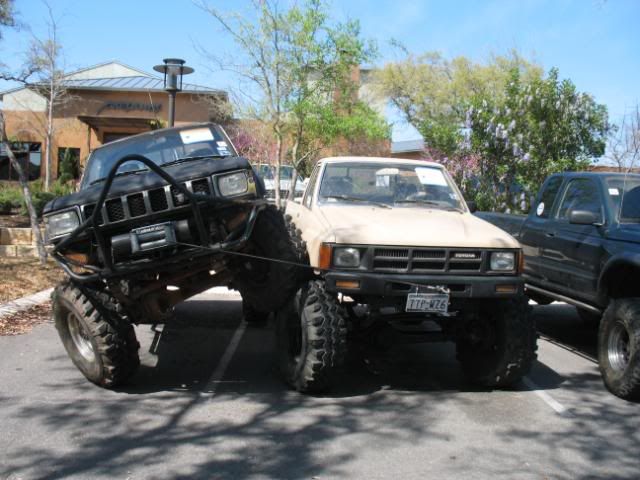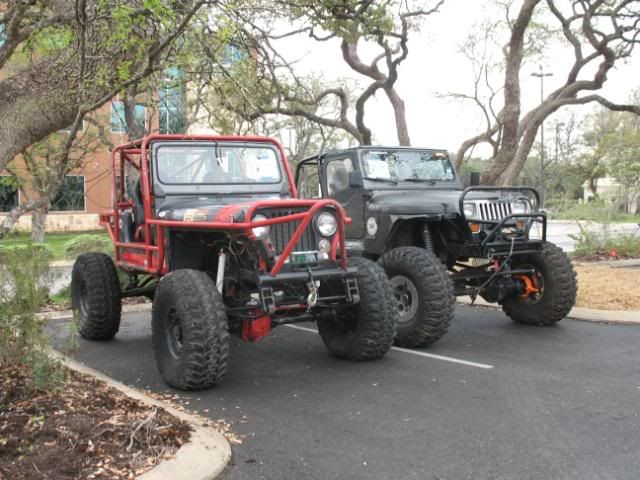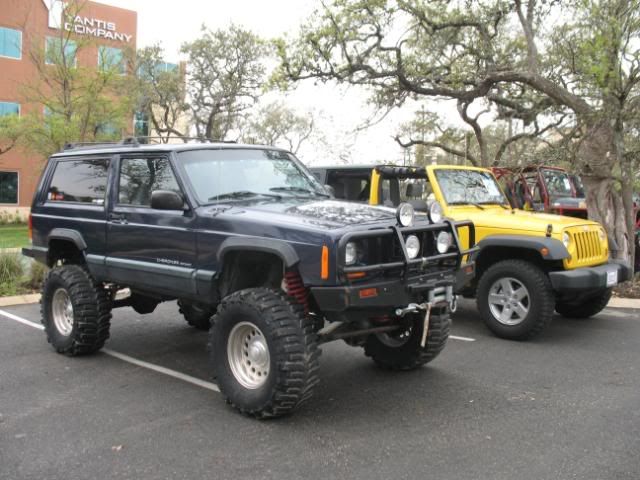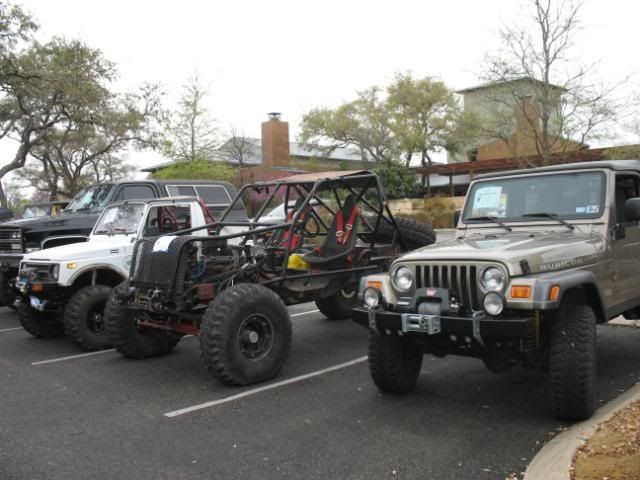 Again thanks to all the donations and to OneLastCast of TTORA for setting this up!